Singing is a way of expressing your inside world to the outside.
Learning how to use your voice is liberating, opening and healing.
In singing circles we become one voice, chanting and praying from and to our hearts.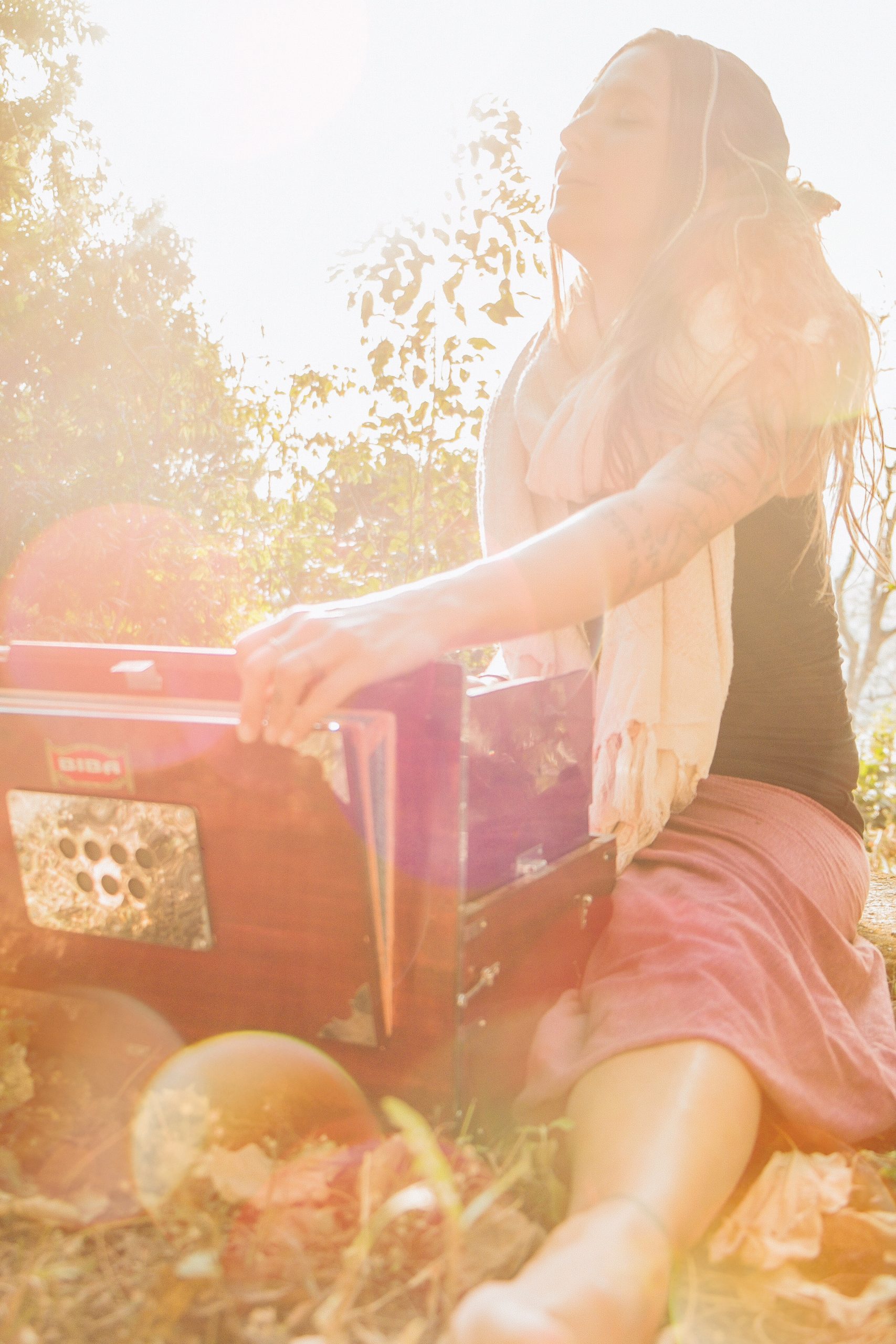 Singing Circles
The singing circles I offer are a free space for everyone to connect with the power of their voice. We do this through chanting mantras and medicine songs.
Many people are shy to express themselves with their voices as I was myself many years ago. But in the singing circles it is not about singing perfectly. They rather are a place to connect with ourselves and others, to let go of our judgments and simply sing from the heart.
Our bodies are built in a way that they respond with an immediate sense of pleasure, when we sing full heartedly – no matter what it sounds like! Plus singing can take our minds off any worries and troubles and uplift our mood.
As we human beings tend to think many negative thoughts, the practice of chanting mantras is a wonderful way of expressing feelings and inviting positive energies into our system. It also is an age-old practice of meditation.
I use my harmonium and a ukulele, sometimes the guitar. I, however, don't consider myself a musician. Singing together just gives me a tremendous joy! The character of the singing circles is that we explore voice work in a very simple and raw way. Not too serious, but still deeply connected and with a great sense of playfulness and fun.
Dates & Location :
Bi- weekly on Thursdays at 6.30pm close to Luzianes @ Moon Heart Temple
19th of May, 2nd, 16th & 30th of June
Suggested Donation 8-15 €
Special Edition with CACAO MEDICINE and guest singer Grace Margarete
on the 12th of May, 6.30pm @ Moon Heart Temple, Luzianes.
Contribution sliding scale 15-25 €
Send an email or text to register: [email protected] or +351962278719