Breathwork Ceremonies Events
Breathwork Group Ceremonies, live & online.
A simple technique called "conscious connected breath".
You can also call it a "gateway" to your inner world.
It is a profound breathing method that deeply supports the clearing away of old energies, conditioning, thought patterns and emotions.
Read more details about breathwork and it's benefits here.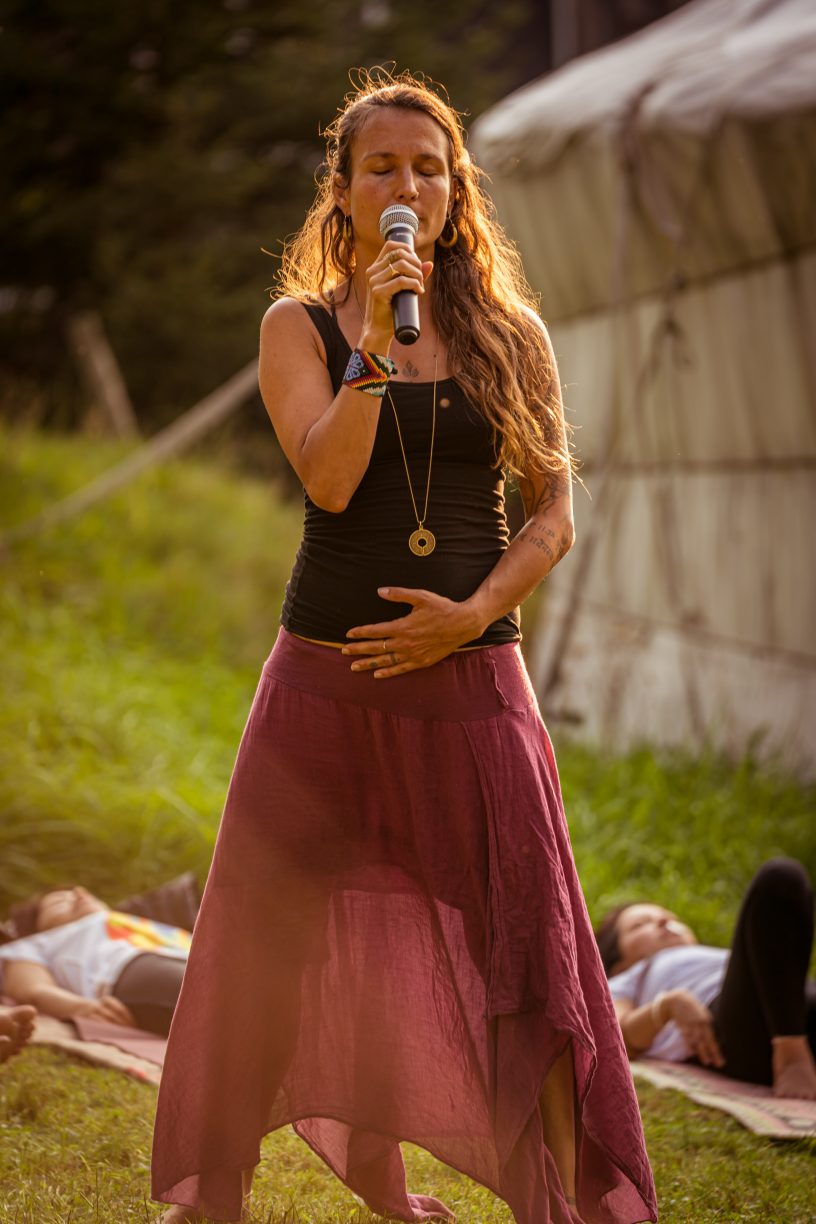 What to expect:

The group sessions usually last between 3-4 hrs.
We take time in the beginning to meet each other, to open up for such a powerful journey, through exercises, movement and sharing.
The feeling of safety and trust to reach a point of surrender is incredibly important. We integrate all layers of body, mind and spirit, to prepare you for a deep experience.
Practicalities:
The breathing practise itself lasts approximately 1 hour, you will be lying on the floor if not mentioned differently and it is all guided with deep medicine music, sometimes with live music. After the breathing there is a live music section for relaxation/integration and a possibility for sharing.
Different events may have a different topics/themes. Please do not eat heavy meals before. Only light food such as fruits or vegetables, better is to be on an empty stomach though, 2-3 hrs before the session.
It is recommended to attend more then 1 session, to benefit more from this powerful work.
If you are pregnant or you suffer from any psychosis, strong asthma, severe heart disease, glaucoma, please get in touch first.
Donation based Exploration Session online:
Date: 11th of December, 5pm (Portugal, London time) 6pm CET

SPECIAL EVENT: Closing the year breathwork session and ritual 27th of Dec 10am CET (2-3hrs)
This session is for you if you are low budget, or if you just want to get a glimpse of my work and still experience the incredible power of your breath, or if ou just love connecting with the breathing community.
These session happen 1x/ Month and last approx 2hrs.
If you sign up - show up. Commit to the session, otherwise please do not sign up!
Register in advance for this meeting.
11th of December:
https://us02web.zoom.us/meeting/register/tZYrcu2ppj0uGdFlLqeo-L56ymVMy3MEnQNS
27th of December:
https://us02web.zoom.us/meeting/register/tZ0kcu-vqjsvGdKIF-M5Gg06yZueDejr-wNU
After registering, you will receive a confirmation email containing information about joining the meeting.
Please read all infos on how to prepare in the description above. And please note it is required to be with your video on during the session.
This session is NOT suitable for you if you are pregnant, suffer from psychosis, severe asthma, heart diseases, or glaucoma. If in doubt, just get in touch.
For donation information please click here.
How to prepare for an online session:
Please make sure you download the zoom application before you log in and take time to prepare yourself so you are ready when we start the call. Make sure you are not on a full stomach and rested.
Prepare a space were you can lie down and listen to the instructions. Prepare yourself a comfortable space, with some pillows and blankets and tissues in case you need it. Keep some water close by. Use some speakers or headphones and make sure nobody/nothing is disturbing for the duration of the session.
After the session, please take your time to relax, eat and drink well (lots of water) and connect to nature if possible. The best is not to schedule a lot of activity after the session.
Connect with me if you have any questions!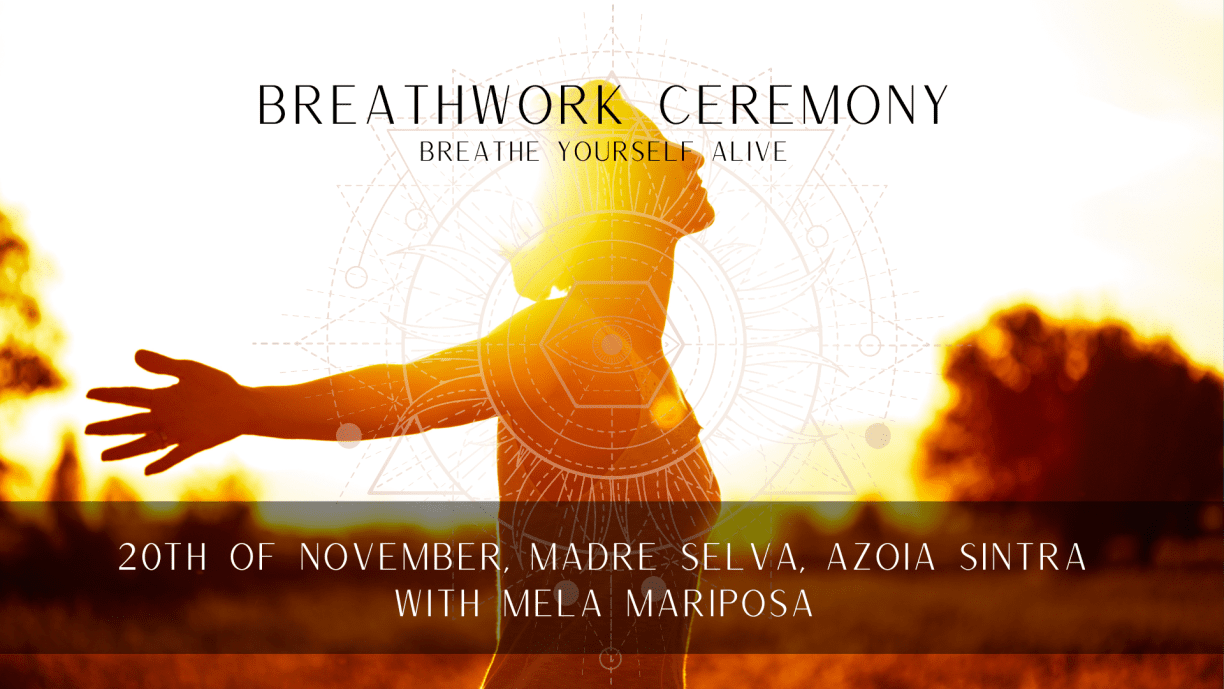 Breathwork Ceremony

20th of November in Azoia, Sintra , 2pm-6pm h (ca 3-4 hrs)
Energy exchange:
40.- € /person.
Registration required. Limited space.
To save your spot send an email or sign up on +351962278719
Breathwork Ceremonies online (3hrs & max 15 people)
No planned date yet.
More personalised, in a smaller container, with more time and a longer breathing session.
This is the equivalent to the physical event.
Sign Up:
YES, I'm interested in discovering the power of the breath!