New Moon Healing Ceremony
Emotional & physical detox
A day retreat for women, with Mela Mariposa & Viento del Alba
New Moon Healing Ceremony
New Moon in Cancer is a great opportunity to honour our inner waters, bring healing to our body and mind, to our emotions and to our spirit.
We will open our senses and our heart with cacao medicine and we release our emotions with breathwork. We connect and share with our sisters, we sing our prayers to the sky and detox our body and our soul in the sweatlodge.
A full day dedicated to liberation, detox, healing & connection.
We will spend the day in a beautiful place called Madre Selva, in Azoia, Sintra. This place is close to Capo da Roca, the most western point of Europe, where the winds meet. Madre Selva, has hosted many beautiful ceremonies before, the place offers a big yurt, where we will be breathing together, a tipi and a sweatlodge.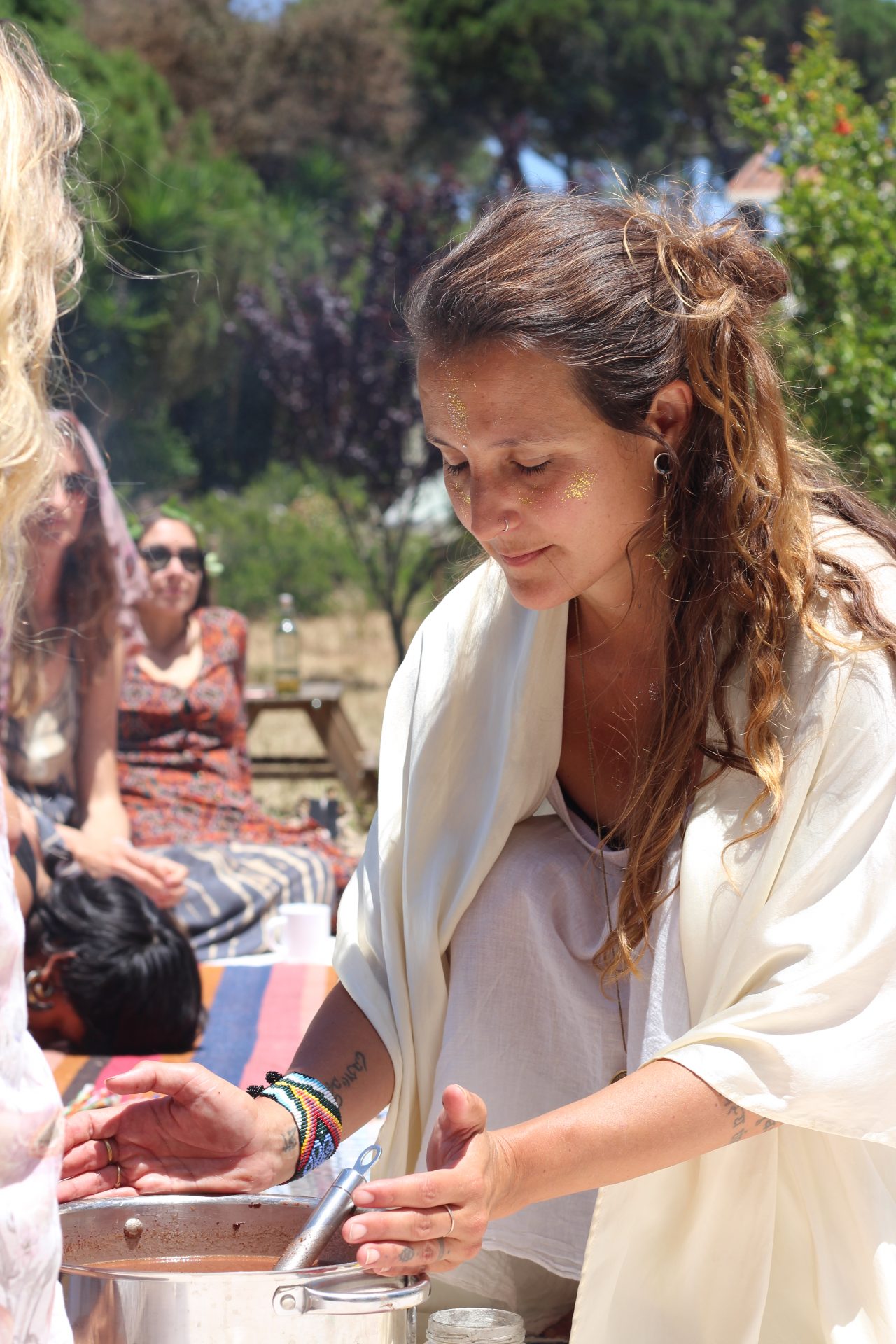 Cacao Ritual and Breathwork Ceremony with Mela Mariposa

Cacao is one of the most nutritious plants on the planet with lots of positive health benefits. It contains many antioxidants, minerals like magnesium and iron as well as healthy fats. 
Even more exciting are its effects on the human nervous system through its influence on our neurotransmitters. - read more about the Cacao Ritual here.
We will have amazing ceremonial cacao from an organic small farm in Guatemala, where they carefully harvest this sacred medicine.
Cacao is a great opening tool for our body and our emotions, to enter into the power of the breath. Mela will guide you into a healing ceremony with your breath. Breathwork is there to help you see beyond, to move out of mind and see and feel from your heart space. It helps releasing emotions, brings awareness to toxic patterns and is a great boost for your immunsystem. Read more about breathwork here.
Integration, sharing, singing and nourishing our body

We will dedicate a good amount of time for integration and sharing. Being together in nature, with sisters and being in a circle is how we create union and connection. It is the place where we can be seen, where we can let go of our masks, where we can step safely into vulnerability.
Before entering into the sweatlodge we unite our voice and we bring our prayers to the sky.
On this day we will have as little food as possible, to give our system a reset. There will be fresh juices provided and some fruits after the breathwork.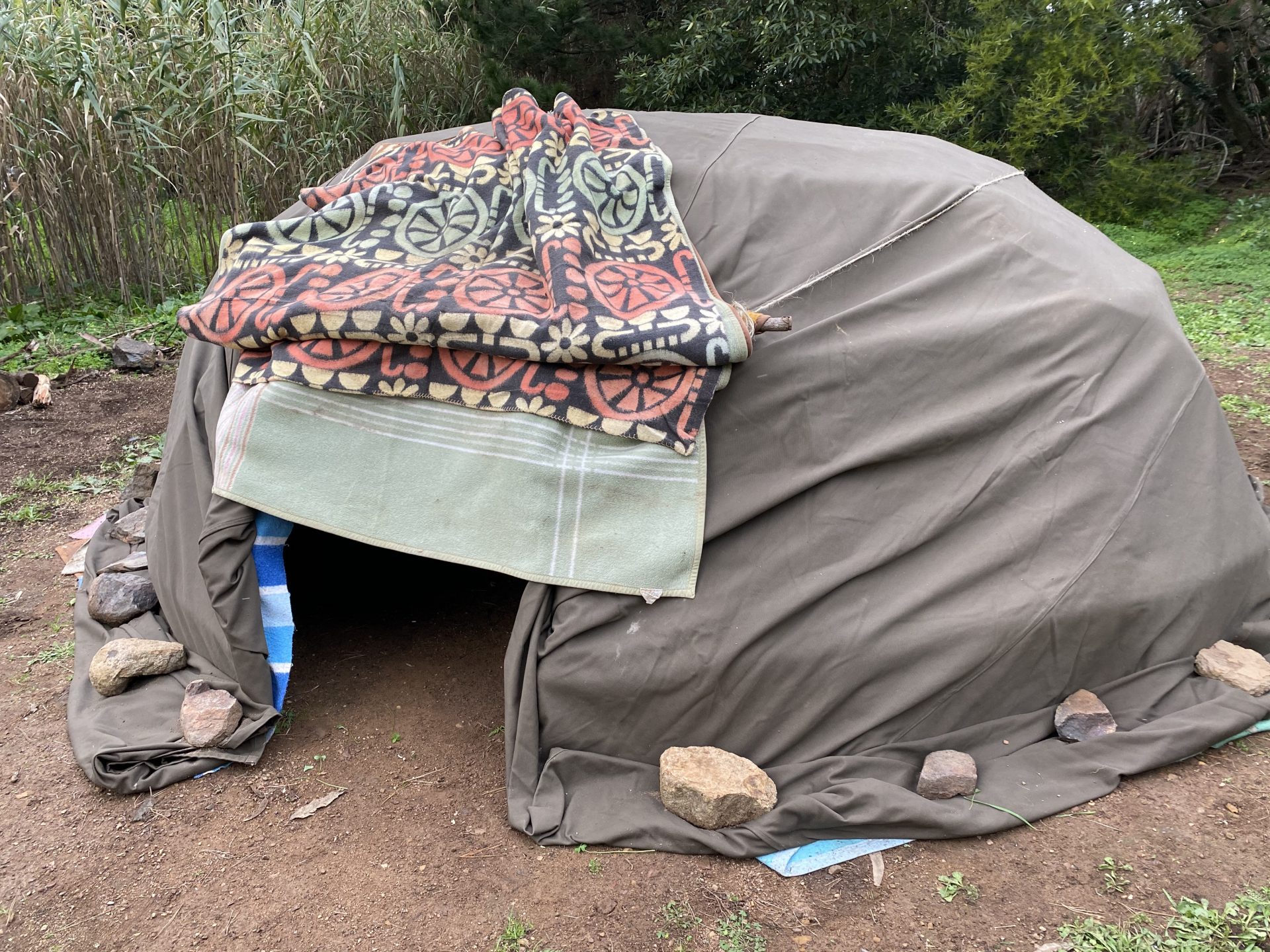 Temazcal (Sweatlodge) with Viento del Alba
Temazcal is an ancient way of healing, sweat lodge, where we reconnect all traces of our soul, wondering around, and we relieve our body from toxins and stress of everyday life, allowing our true nature come back washed, empowered and shining like star light. In a warm and dark womb of Mother Earth we unite with intention of gratitude and liberation.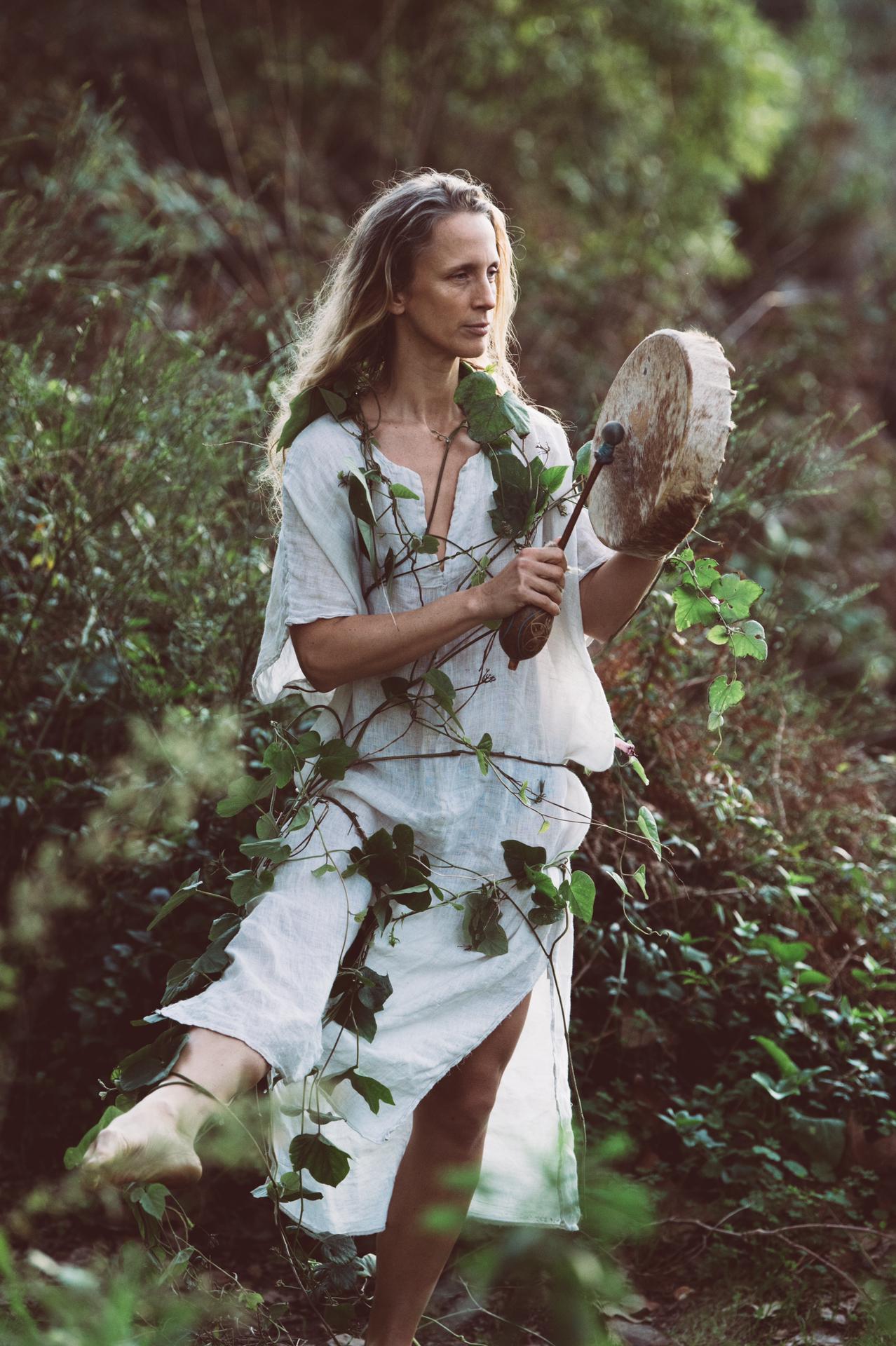 Viento del Alba (Katarina)

Viento del Alba is a holistic healer with over 13 years of experience. She invites you for a journey to a healthy and peaceful life, of empowerment and cultivation of self-love through acceptance.
Ceremonial leader which holds a safe space for your opening and relief. Her practice is based on Mexican Cosmology and Advaita perception.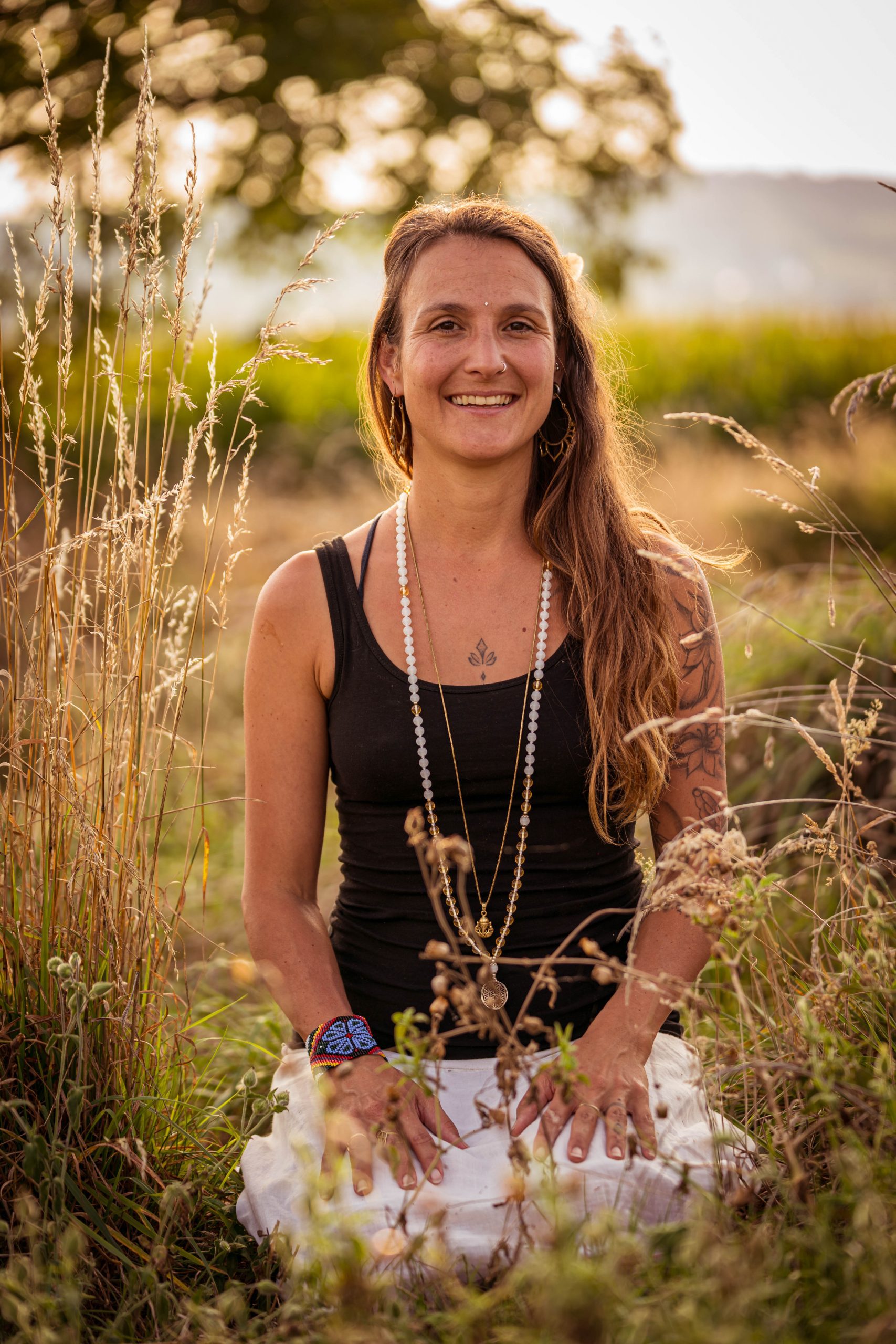 Mela Mariposa
Mela Mariposa, is a breathwork facilitator, spirit coach and cacao mama, she loves sharing her passion in rituals and ceremonies.
The main focus in Mela's work is to accompany her clients/groups into a state of presence and into their heart space, where transformation can take place. She loves working with people who want to develop their potential and fulfil their dreams, people who are ready to go deep and want to dissolve old patterns and habits.
Mela has a huge background knowledge, she worked for over 12 years as a nurse in psychiatric clinics, she is a holistic nutritionist and spent years studying the science and practise of traditional yoga. She has lived, trained and taught in various communities in Asia and Europe. Nowadays she integrates shamanic work, western therapeutic elements and elements from traditional Yoga & Tantra.  read more here
Schedule:
1pm Arrival
1.30pm Cacao Ritual & Breathwork with Mela Mariposa
5pm Integration/ Sharing/ Juices
7pm Singing with Viento del Alba & Mela Mariposa
8pm Temazcal with Viento del Alba
finishing around midnight
When & Where
Saturday 10th of July
Madre Selva, Azoia, Sintra
Energy exchange:
92.- € (minimum contribution)
108.- € (love- full contribution)
128.- € (abundant contribution)
Let us know, in case you are pregnant or take any anti-depressant.
Events can NOT be booked separately. Registration closes on Thursday 8th of July.