New Moon - Prayer & Cacao Ceremony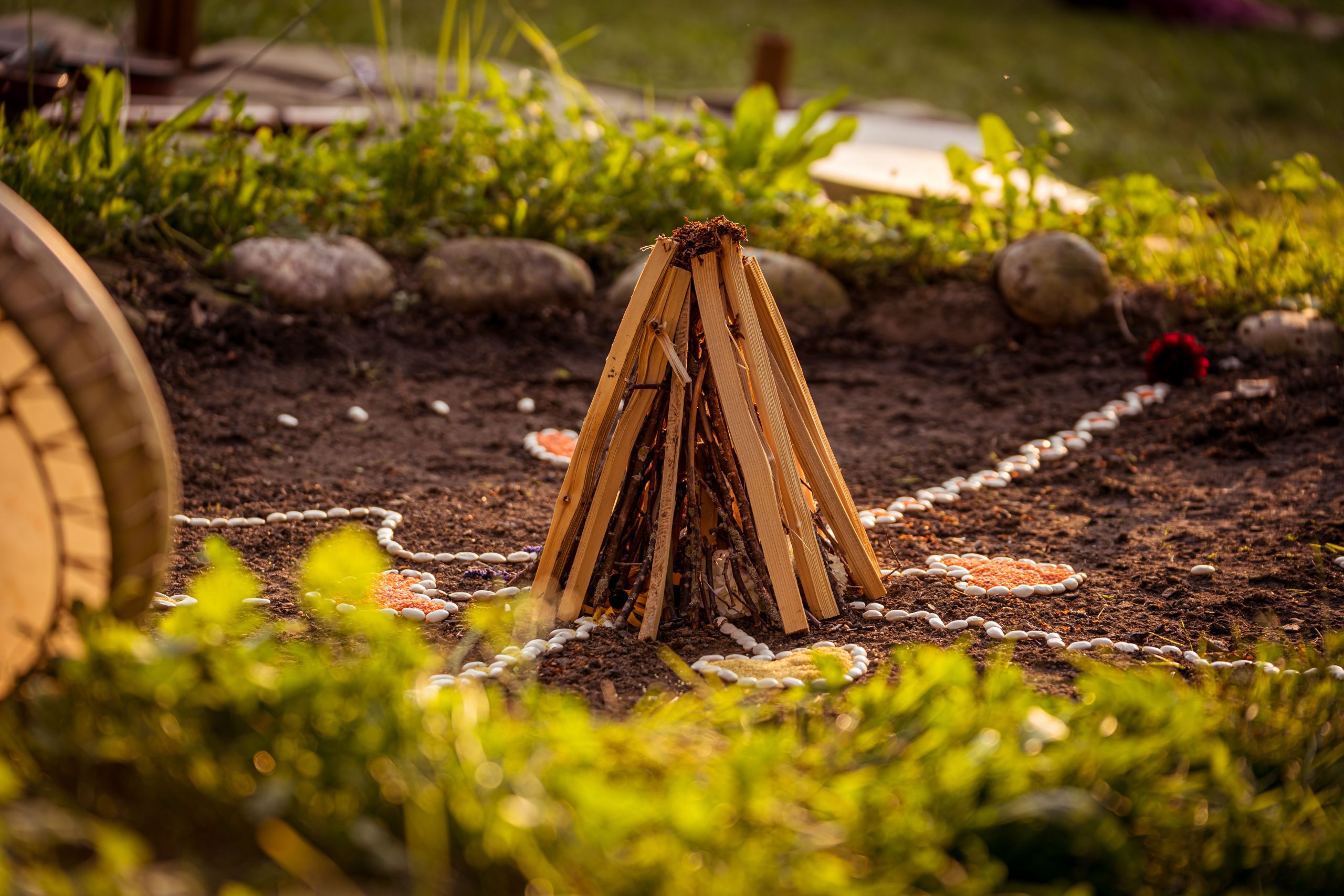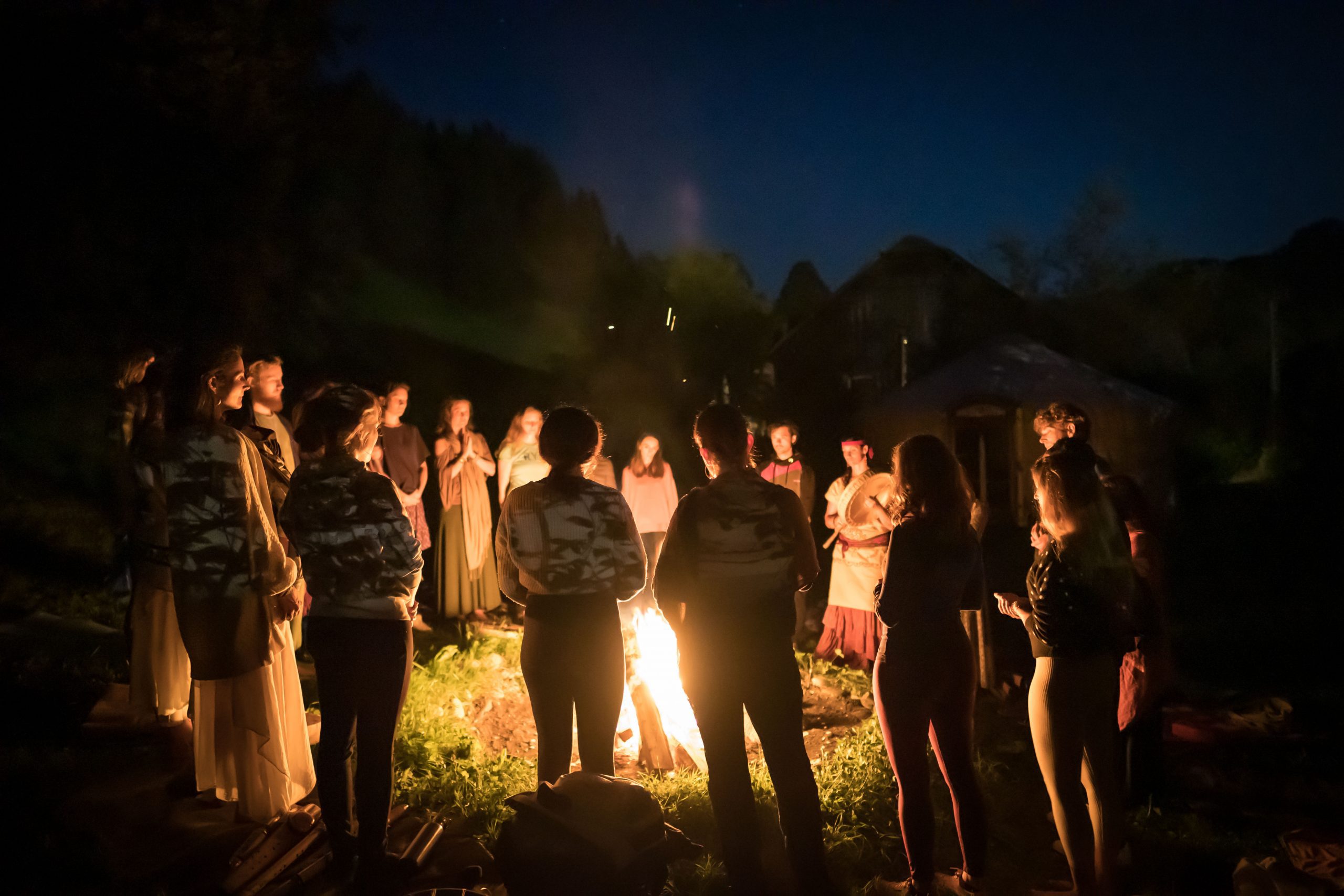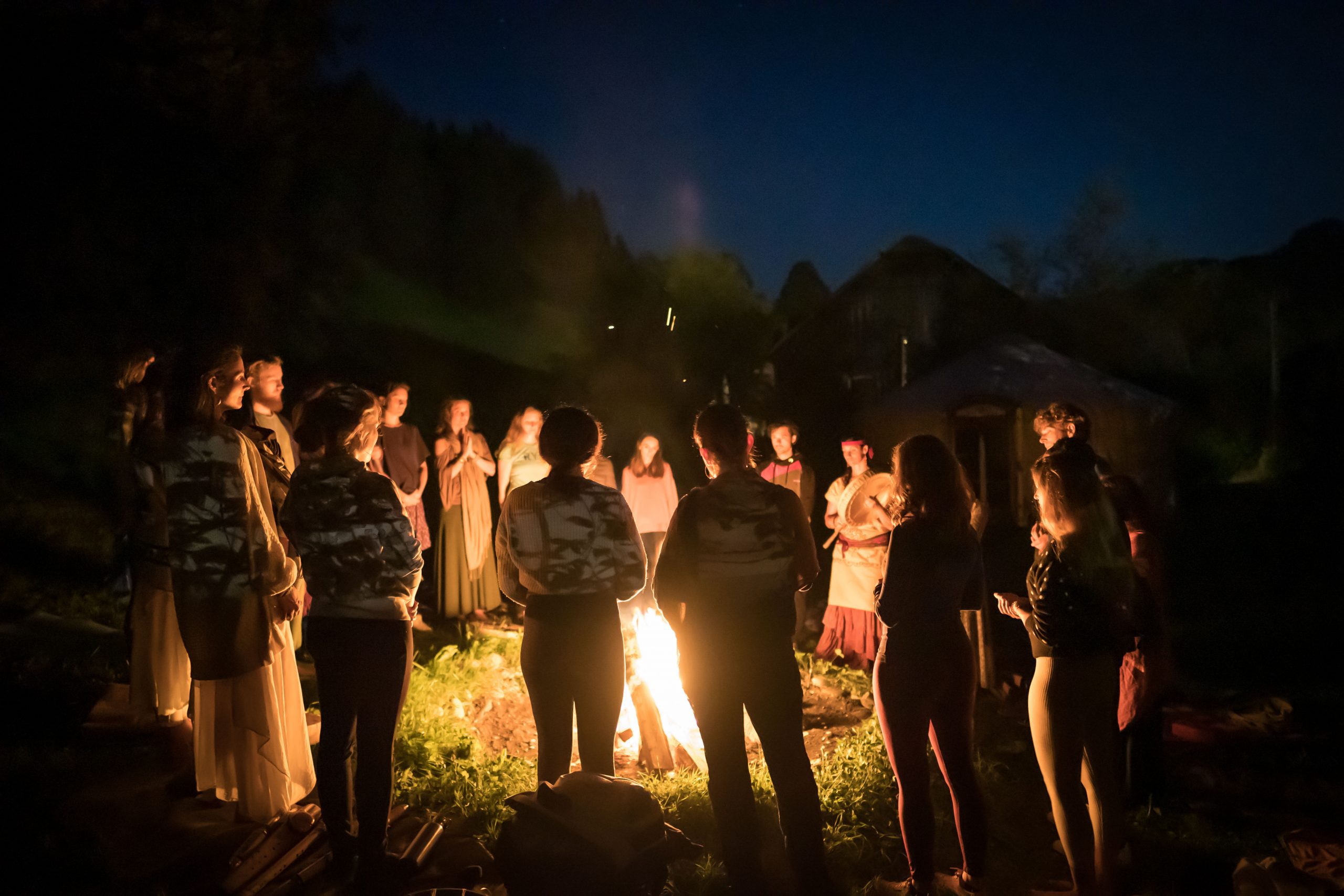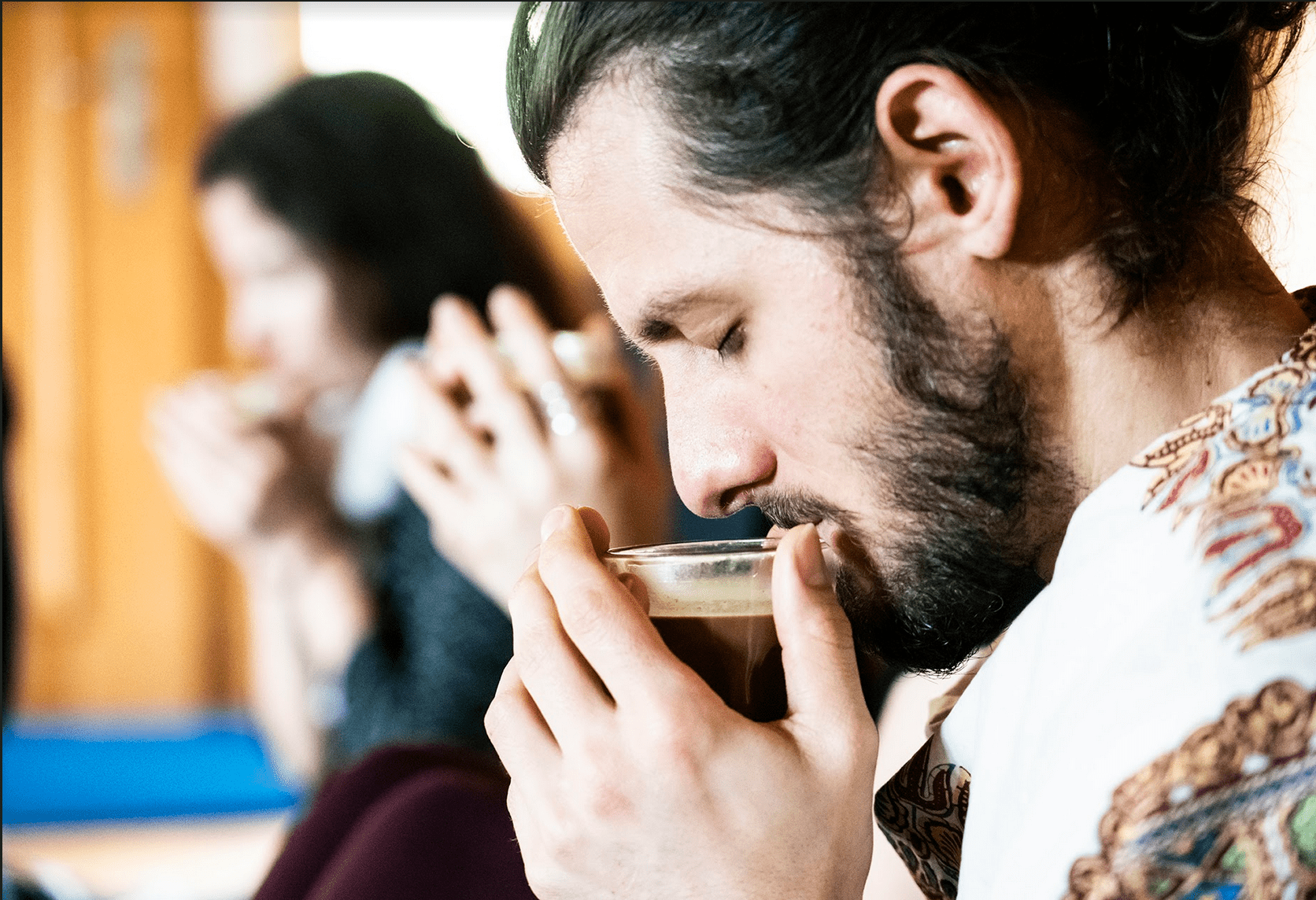 New Moon Prayer & Cacao Ceremony
(Portuguese abaixo)
We are living in a time where nothing is predictable, things are changing drastically from one day to the other. These intense times are asking us to go inside, to understand who we are and what we stand for. It's challenging us to choose love over fear.
We invite you to come together in a beautiful New Moon celebration, where we will do a powerful prayer to ease the hearts of everyone in the world. In this lovely gathering we will bring all our intentions into positivity and connect with the divine spirit for guidance and support during this phase.
The more we connect with the powerful field of togetherness, love and intention the more the universe is giving back to us.
It's not about fighting against what is happening in the world, but rather creating a field of expansion, love, connection and healing. It's about putting the right thoughts and prayers into creation.
Let's manifest a more compassionate and balanced world!
Portuguese:
Estamos a viver em tempos imprevisíveis, onde tudo muda drasticamente de um dia para o outro. São tempos intensos de mudança individual e colectiva, que nos pedem para irmos para dentro para compreendermos quem somos e para onde vamos. Estamos a ser desafiados a escolher sempre o amor em vez do medo.
Convidamos-te para um bonito encontro de Lua Nova, onde iremos fazer uma poderosa prece com intenções de amor, alegria e entendimento. Vamos elevar vibrações com canto, dança e uma cerimónia de cacau. No fogo transmutador da fogueira vamos queimar tudo aquilo que não serve um futuro luminoso e equilibrado.
Vamos apelar à consciência e à verdade!
O objectivo deste encontro é aproveitar a energia da Lua nova e dos novos começos, para conectar com a nossa verdade, e com esperança apelar à consciência e à verdade do colectivo. Vamos pedir para manifestar mais amor, compreensão, união e compaixão e pedir suporte ao universo para esta fase de grande transformação.
Não vamos lutar contra o que está a acontecer no mundo, mas sim a criar uma nova realidade com mais expansão, amor, conexão e cura. Vamos manifestar a realidade que queremos!
PROGRAM & PRACTICES
* Creating a sacred earth altar together with nature elements
* Cacao Ceremony
* Singing and dancing
* Light up the fire
* New Moon intention prayer
* Release and Connect
PROGRAMA E PRÁTICAS
* Criação de altar em conjunto, com elementos da Natureza
* Cerimónia de Cacau
* Canto, mantras e dança
* Fogueira
* Intenção e oração de Lua Nova
* Libertação e conexão
Facilitators/ Facilidatoras
Mela Mariposa, co- founder of Svara- Beyond Breathwork, today works as a breathwork therapist and life-coach.
The main focus in Mela's work is to accompany her clients into a state of presence and into their heart space, where transformation can take place. She loves working with people who want to develop their potential and fulfill their dreams, people who are ready to go deep and want to dissolve old patterns and habits.
Mela has a huge background knowledge, she worked for over 12 years as a nurse in psychiatric clinics, she is a holistic nutritionist and spent years studying the science and practise of traditional yoga. She has lived, trained and taught in various communities in Asia and Europe. Nowadays she integrates shamanic work, western therapeutic elements and elements from traditional Yoga & Tantra.
Mela trabalha como terapeuta de Breathwork/respiração e coach. O foco principal do seu trabalho é acompanhar os seus clientes a ficarem num estado de presença e a conectar com o seu coração, onde a transformação pode ocorrer. Ela adora trabalhar com pessoas que desejam desenvolver seu potencial e realizar os seus sonhos, pessoas que estão prontas para ir fundo e querem dissolver velhos padrões e hábitos. Mela tem um grande conhecimento de base, trabalhou durante mais de 12 anos como enfermeira em clínicas psiquiátricas, é nutricionista holística e passou vários anos a estudar a ciência e a prática do yoga tradicional. Ela viveu, treinou e ensinou em várias comunidades na Ásia e na Europa. Hoje em dia ela integra trabalho xamânico, elementos terapêuticos ocidentais e elementos do Yoga & Tantra tradicional.
Natalia is a psychic healer. Her mediumship alows her to see and feel energy in the aura and energetic body. She can see energetic blockages and read its emocional information, which allows her to access to trauma, diseases and deep rooted emocional blockages. She can see the past and future, communicate with guides and loved ones who already passed away and heal body and soul. All of her work is focused on transcendence and healing – physical, emocional, mental and spiritual. Natalia works as therapist, she facilitates retreats and healing ceremonies.
The mysteries of the universe and intertwines of life fascinate her.
Her mission is to help others connect with their own magic and potential.
Natália é medium de cura. A sua mediunidade permite-lhe ver e sentir a energia no corpo energético e na aura, aceder aos bloqueios energéticos e à sua informação emocional. Acede ao passado e ao futuro, comunica com guias espirituais e entes queridos que já faleceram, sempre no sentido da cura e transcendência.
É terapeuta, facilitadora de retiros e cerimónias de cura.
O que a apaixona são os mistérios do universo e os entrelaces da vida. A sua missão é ajudar os outros a descobrir a sua própria magia e a conectarem-se com o seu potencial.
Details & Registrations / Detalhes &
Inscrição
15.11. 2020, 14.30- 20.00 hrs, in Sintra
Energy Exchange: 20€
Pre-payment and registration needed!
Kids welcome (free up to 15 years-old)
Limited spaces!
Sign up by email: [email protected]
Session will be held in Portuguese and English
Bring your drums and instruments and join us!!
15.11. 2020, 14.30- 20.00 hrs, em Sintra

Valor do evento: 20€
Pré-pagamento e inscrição obrigatória
As crianças são bem-vindas (gratuito até aos 15anos)
Lugares limitados!
Envia email para [email protected]
O Evento será em português e Inglês
Traz os teus instrumentos e junta-te a nós!