Chakra Dance & Sound Journey
(english below)

Chakra und Sound Journey
An diesem Abend hast du die Möglichkeit die Welt der 7 Chakras zu entdecken. Chakra übersetzt sichaus dem Sanskrit als "drehendes Rad", sogenannte Energie Räder die sich in unserem physischen und energetischem Körper befinden.
Unser Ziel ist es in eine schöne Balance reinzukommen, die Chakras mit ihren Aspekten kennenzulernen und verschiedene Techniken anzuwenden um diese Balance herzustellen. Wir beginnnen bei unserem Wurzel Chakra und reisen gemeinsam hoch bis zum Kronen Chakra,
liveMusik/Sound, Tanz, Meditation und Atemübungen. Diese Reise wird komplett mit live Musik begleitet.
Für wen ist das:
Mit oder ohne Erfahrung, ist total egal. Wenn du nicht viel über Chakras weisst, hast du hiermit eine tolle Gelegenheit diese kennen zu lernen, falls du schon Bescheid weisst, ist es eine schöne Möglichkeit tiefer einzutauchen und dich mit den verschiedenen Aspekten auseinander zu setzen. Es ist für alle die sich gerne bewegen, die nach mehr Ruhe und Verbundenheit zu sich selbst suchen. Einen Moment aus dem Alltag rauskommen, in eine aktive Meditation eintauchen undentspannt ins Wochenende gehen wollen.
English:
Chakra and Sound Journey
From the earth to the sky, from below to above, from the root to the crown. This is an active meditation, focused on your breath and movement, fully present and alive. Slow and fast, soft and strong, integrating all aspects and dualities of our life. The chakras are so called energy wheels, we will explore those 7 lotuses in our energy body within this guided dance meditation. A journey into an exploration and experiential playground. Accompanied with amazing live music.
For whom is this:
Doesn't matter if you know the chakra system or not. Either way you will gain more understanding or you are simply able to drop deeper and integrate all the different aspects. It is for you if you like to move, or if you look for a deeper connection and silence within your being. It is a great opportunity to step out of your daily life, move into an active meditation and start a weekend in a different way.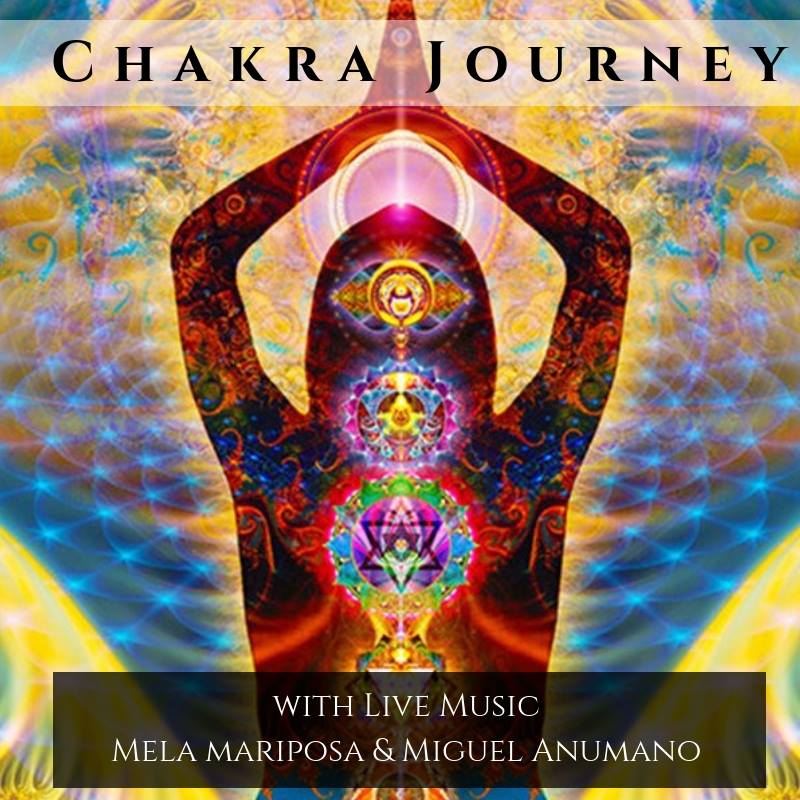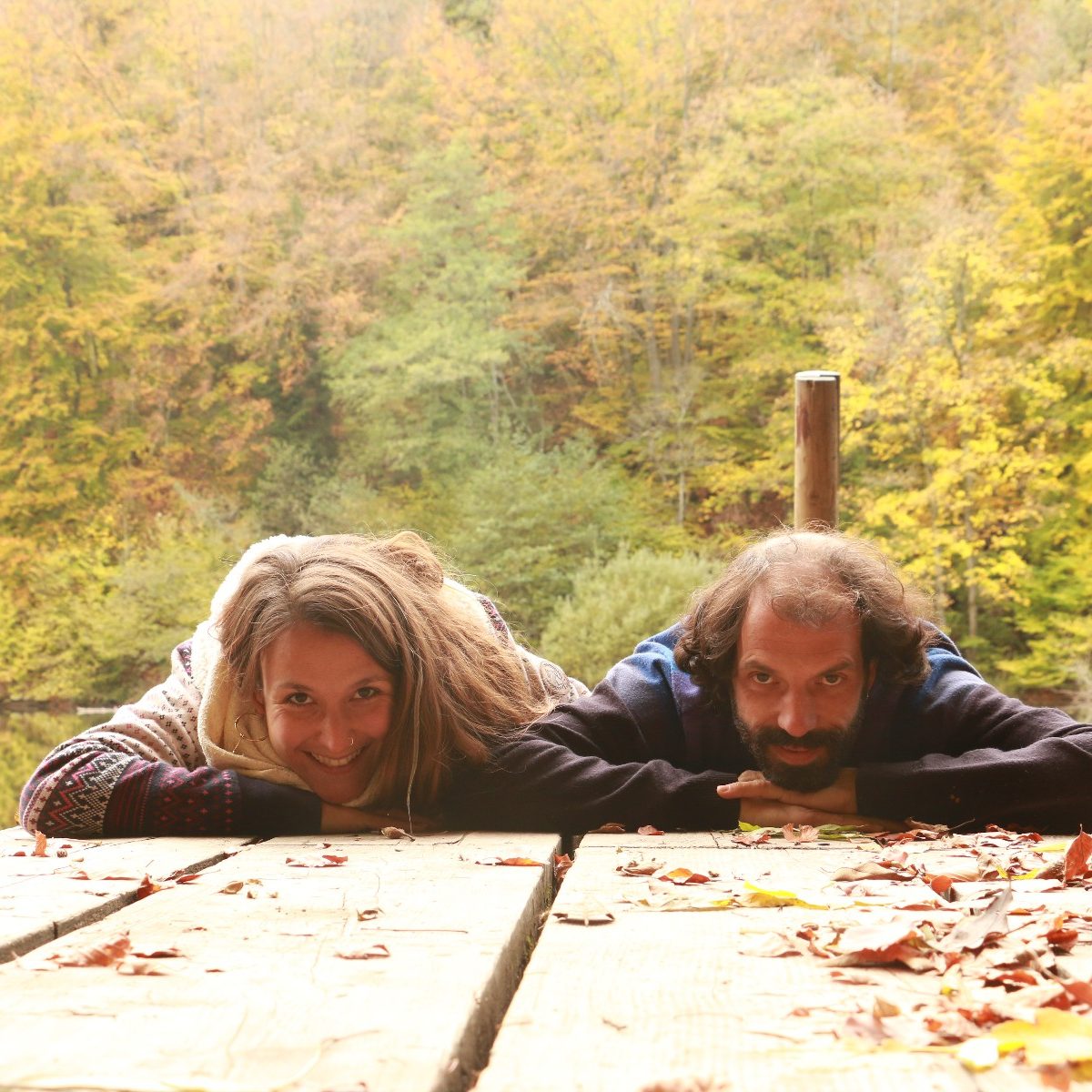 Über uns/About us
Mela & Miguel:
Wir kombinieren unsere Leidenschaften, das Beste was wir weitergeben können, um uns und dich zu inspirieren. Zusammen sind wir stärker und können so einen schönen Raum halten für dich, um mehr Lebendigkeit in dein Sein zu bringen. Das Weibliche und das Männliche, die Dualitäten vereinen= Union. Eine tiefe Reise durch die Chakras, von unseren Herzen in Deins, eine Zeremonie, ein Spielplatz wo wir dich einladen los zu lassen, spontan und offen zu sein, ohne Konzepte, in ein Energie Feld für Erdung und hohes Fliegen, um tief in deine eigene Magie einzutreten.
We both are combining our favourite work, the best of our gifts, to inspire us and you. Together we empower each other to hold a beautiful space for you to bring more aliveness into your being. The feminine and the masculine, the dualities coming into union. A deep journey through the chakras from our hearts to yours, a ceremony, a playgound where we invite you to loose control, to be spontaneous and open, a space of no concepts, an energy field for grounding and for flying high, for going deep into your own magic.
Read more about us:
melamariposa.com/teachers
www.melamariposa.com
Wo & Wenn / Where & When:

3.05 2019, 19.00- 21.30 Uhr, Zürich
@Stadtyoga, Supertanker – Eingang West, Binzstrasse 23, 8045 Zürich
Preis/ Price: 45.- Fr