Breathwork & Chakra Retreat
With Mela Mariposa & Olivia Marié
We invite you to come on a deep journey with us.
From the earth to the sky, from below to above, from the root to the crown.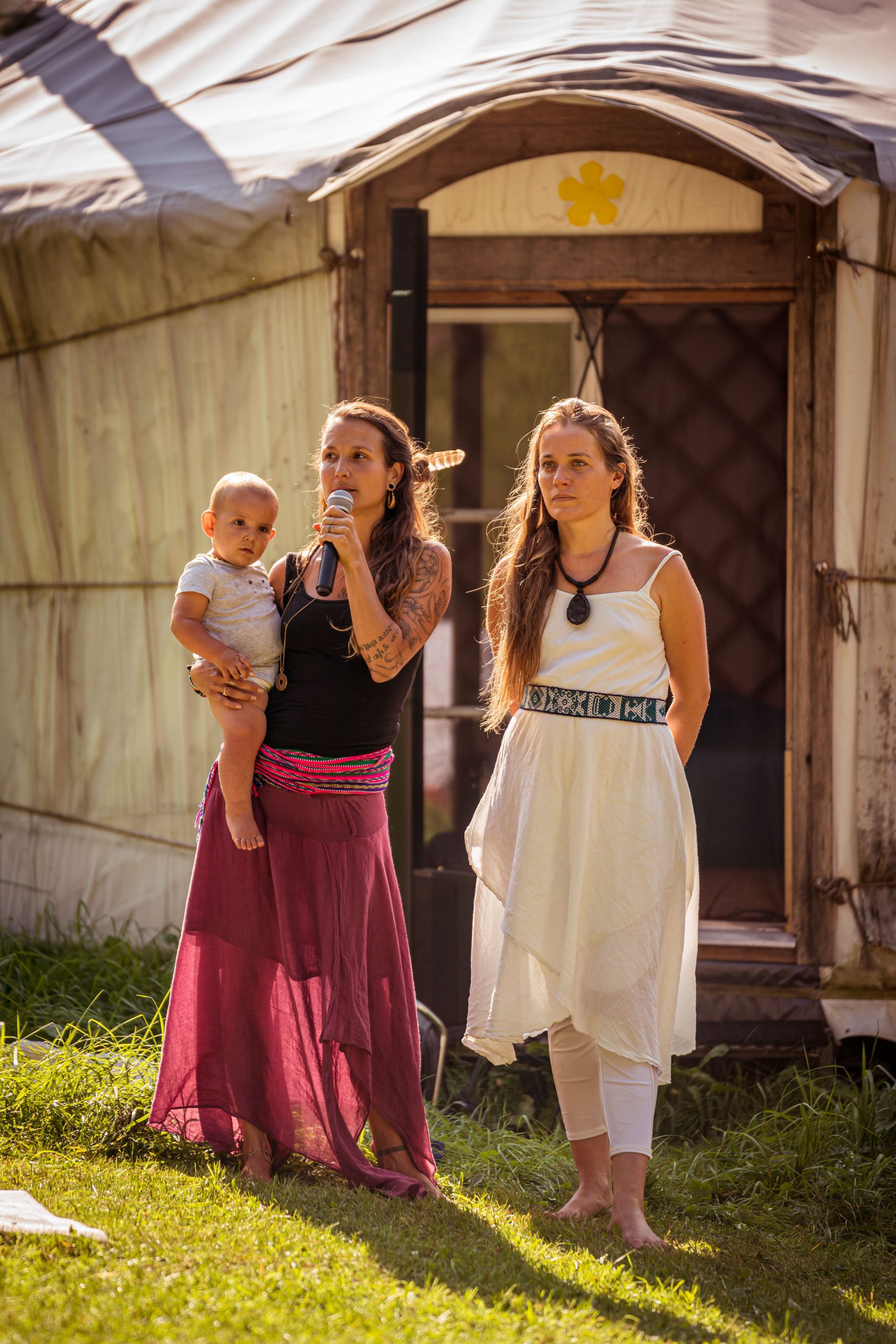 Together we explore the chakra system, starting with our roots, connecting to the earth and our foundation, rising up through our creativity and sensuality, exploring our inner fire, discovering our true inner warrior, into the center of our heart, where we learn to give and receive and be compassionate with our inner child, up into the field of expression and communication and then connecting to our visions, peace and silence.
This program is specially designed for you to move through the chakras, where you can let yourself be guided into and held in a safe space, where you can become loose, explore and expand into a beautiful space of connection. The connection to yourself.
On this weekend retreat you will be guided into different powerful practices such as:
Drumming,
Body painting ritual
Water blessing
Fire ritual
Mandala breathwork
Voice activation, Expression
Blindfolded Dance
and a lot of space to connect with each other
Healing, transforming, sharing, celebrating and remembering the flow of love and connection within yourself, the community and mother earth - this is what we wish for all of us during our time together.
Breathwork:
The more conscious you breathe the more connected and aware you become.
Breathwork uses a simple technique, called "conscious connected breath", a profound technique that deeply supports the clearing away of old energies, conditioning, negative thoughts/patterns and emotions.
It helps us to open up the doors for new possibilities and a greater consciousness. If done properly it is a "gateway" to your inside world, to truly see who you are with all layers of a human being, emotionally, physically and energetically. And yet the outcome is always a surprise, as we are all individuals caring different stories and backgrounds. The main result is pure presence & awareness, which eventually leads us into a fuller acceptance of what is.
Olivia & Mela will guide you safely into this beautiful space together.
Important to know:
This retreat is held in german and if needed with english translation.
This retreat is not suitable for you in case of pregancy, or if you suffer of any severe heart disease, psychosis or epilepsy. Please get in touch if you are in any doubt about your health situation.
Arriving after 3pm latest 6pm.

6.30pm Opening Circle & Dinner
8.30pm
1. Chakra Connection-
Grounding and arriving, working with our foundations.
Connecting to the drums.
8am – 9am Morning meditation & Nature
9.30am Breakfast
10.30am – ca. 1.30pm
2.Chakra
Body painting ritual, Connecting with our creativity, sensuality and the element of the water
(water blessing)
2pm Lunch
3pm
3. Chakra

Fire Ritual and connecting to our inner Warrior
4. Chakra
Heart Connection with Mandala Breathwork
8pm Dinner
9am -10.30am 5. Chakra
Morning Practice,Voice Activation, Expression
10.30am Breakfast
12pm -  3pm
6. Chakra
Blindfolded Dance and Vision Quest
7. Chakra
Chakra Loop Breathwork
3pm Lunch & Closing Circle
5pm Good Bye
This program has been carefully designed to create a beautiful wave to enter into the space of this deep work. Note that some slight changes my arise.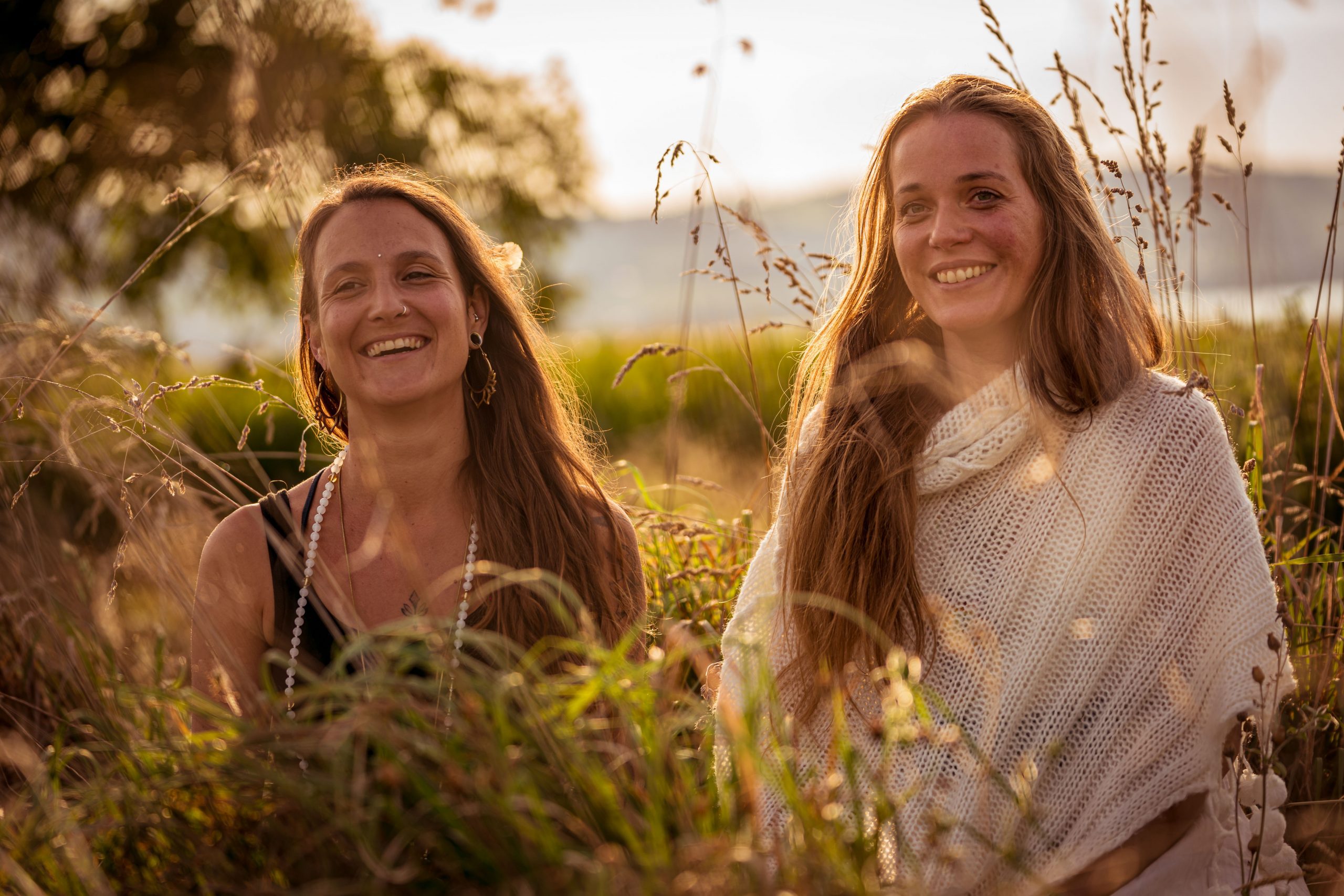 Olivia Marié & Mela Mariposa
They met in 2018 at the Pachamama Festival in Switzerland. It's like life brought them together in a magical way. Mela was sharing a breathwork session at the festival and was still looking for helpers to create a safe space for a big group. Olivia knew about this through a mutual friend, so it happened that she just showed up shortly before the session started. The perfect group was formed for holding space for all the people breathing, the session was magical and full of joy and heart connections. That meeting was the beginning of a beautiful friendship and work relationship.
Olivia and Mela were called to share more work together and started offering workshops in Switzerland. The offerings were always a mix of ceremonies and breathwork. They offered breathwork in combination with cacao ceremonies, fire rituals and women circles. There was always a big trust in each other and a deep knowing that they have to work together. This was not just an internal feeling, but also the feedback of their workshops were asking to do more as the workshops were always booked straight away.
Olivia and Mela have a lot in common and they also complement each other. They both have a big passion for the breath and more importantly they also share the same principles and attitudes in life. Which is essential in creating a deep foundation for their sharing.
In their work and private life they always practise to come into presence and the heart space and they are constantly interested to evolve and grow personally and professionally.
Olivia and Mela are also both mothers and bring a very feminine and caring energy into their work. Together they bring a wide background and diversity into their teachings, long studies in yoga & pranayama, breath therapy, BBTRS, tantra, holistic nutrition, family constellation, zen counseling, moon dance...
We intend to host this retreat in Fall 2021!
More details coming soon!
Sign Up:
YES, I'm interested in discovering the power of the breath!